As one of the states with the highest number of registered motorcycle riders, Florida motorcycle crashes and fatalities fall among the highest in the country. When you are involved in a motorcycle accident caused by another party, you have every right to be compensated for the losses you incur due to the accident. With the help of the Florida motorcycle accident attorney—Chris Crawford of Crawford Law—you are in a better position to file for claims and successfully seek compensation for your loss and suffering.
Why Motorcycle Riders are Always Vulnerable on the Road
Motorcycle riders have a higher accident rate than car drivers and lower chances of being compensated after a crash. Here are a few reasons motorcyclists are so vulnerable on the road.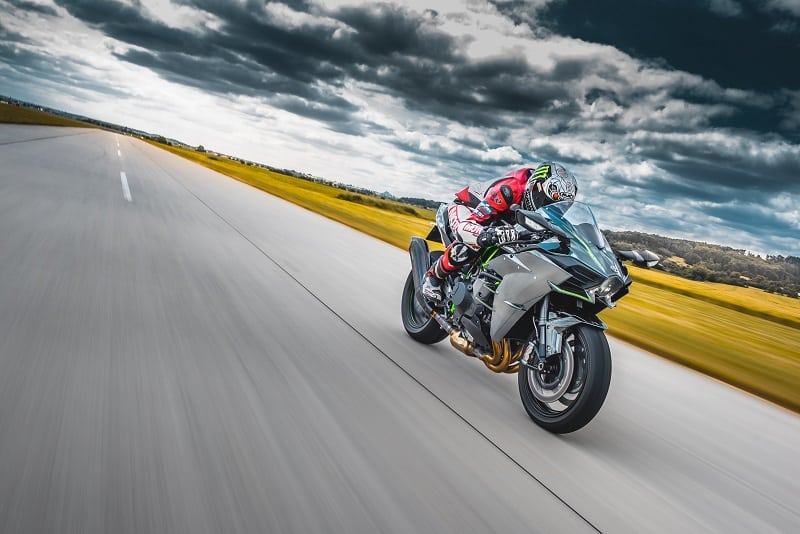 1. Drivers barely watch for smaller vehicles, including motorcycles. While wearing reflective clothing should help with visibility, it does little when a motorist only watches out for bigger cars. Motorcyclists can also get easily into drivers' blind spots which may result in accidents.
2. Poor road conditions and bad weather. Poor road conditions like potholes and debris greatly affect motorcycles due to their small size compared to bigger vehicles. Hitting a pothole, debris, riding in strong winds can make a motorcycle lose balance or slide, resulting in an accident.
3. High risk of injuries. Unlike cars, riders do not have the same level of protection offered by a car's enclosure. The lack of safety belts and airbags also means no protection against impact in case of an accident, making the consequences of a motorcycle accident severe.
4. Unfair stereotypes. Most motorcycle accidents are caused by car and truck drivers. However, the stereotype that riders are unlawful and reckless makes it hard for motorcycle accident victims to seek compensation. This puts motorcyclists at a disadvantage even if the accident was caused by the negligence of a car or truck driver.
The odds are stacked against motorcycle riders; you require an experienced and professional motorcycle accident attorney in Florida by your side. Working with Chris Crawford gives you the upper hand during the case and ensures that apart from being rightfully compensated, you are not bullied during your quest for justice.
What are Some of the Common Injuries in Motorcycle Accidents?
Due to the vulnerable nature of motorcycle riders, motorcycle accidents can result in severe injuries that may require lifetime treatment or rehabilitation. Some of the common injuries sustained by motorcycle accident victims include:
Fractures and broken bones
Brain injuries which occur when the head is hit during the accident
Spinal cord injury and paralysis
Disfiguration and cuts
Skin abrasions, commonly known as road rash from skin contact with the road surface
Dismemberment/loss of limbs
Death
Regardless of the injuries sustained during the accident, Chris Crawford will fight for your rights so you can begin your journey towards healing.
What are Your Rights to Compensation After a Crash?
If you've been involved in a motorcycle accident due to the negligence of another party, you have a right to file for compensation. Take note that insurance companies are also looking out for their bottom-line, and they'll have to check the condition of your motorcycle, maintenance records and weather conditions prior to the accident to confirm that you are not at fault. You must prove that your accident was a result of someone else's negligent actions to be fully compensated.
Some of the negligent actions include:
Driving or riding under the influence of alcohol or drugs
Disregard for traffic signals
Lack of maintenance to the motorcycle
Distracted driving
Excessive speed
Poor road conditions
Faulty motorcycle parts from the manufacturer
Since the burden of proof lies with you, it is your duty to collect evidence of who is at fault. A Florida motorcycle accident attorney like Chris Crawford will help you prove negligence through testimonies from witnesses, police reports, vehicle maintenance records, accident reconstructions, camera footage, and even mobile records. You can then make a claim in court for your rightful compensation for the following:
Damaged property
Present and future medical bills
Deterioration of quality of life due to injuries
Loss of income covering both present and future estimations
Losses for pain and suffering
Chris Crawford will help you evaluate the cause of your accident, gather evidence to prove negligence and fight for your fair compensation having considered all the possible losses you may have incurred due to the accident. In case you are partly at fault or not, this Florida motorcycle accident attorney will help you secure compensation based on comparative negligence laws.
Never Settle! Chris Crawford Will Go to Trial & Fight to Make You Whole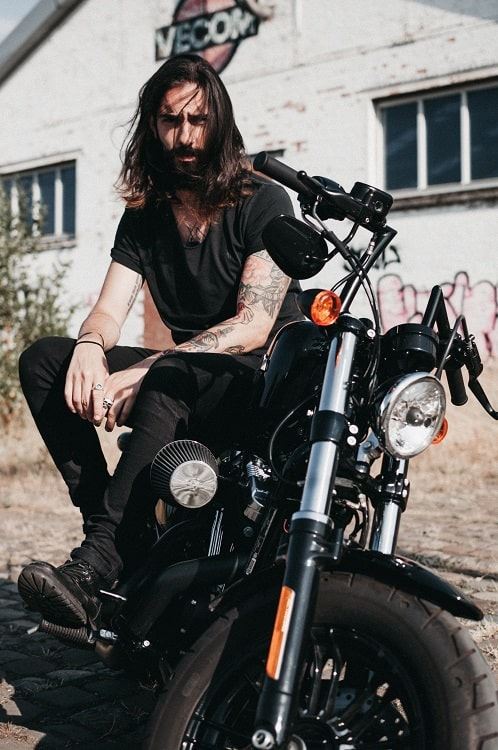 When it comes to seeking your deserved compensation for the loss and suffering after your motorcycle crash, you need the assistance of a reputable attorney. Chris Crawford is a fearless Florida motorcycle accident attorney known to handle his cases with the zeal and dedication of a fighter. His prowess in fighting for the rights of motorcycle accident victims has earned him the respect of his peers and made him the go-to person for people looking to win motorcycle accident cases even when they go to trial. Here's why working with Chris Crawford is the best decision you can make after a motorcycle crash incident.
1. Trial Case Experience
Most accident cases end up in a settlement, with the victim getting much less than deserved in terms of compensation. What's more, most attorneys do not fancy going to trial due to the rigorous nature of the process. Chris Crawford, on the other hand, thrives in the courtroom and won't take the easy way out by settling. His vast experience with trial cases means he knows the ins and outs of winning such cases and will go all-in when defending your interests in court.
2. Knowledge of Motorcycle-related Laws
Different states have different regulations, which change the course of the case depending on your location. For example, some states allow lane-splitting by riders while others do not. Chris Crawford has in-depth knowledge of Florida's motorcycle laws and procedures related to motorcycle accident cases. He'll ensure your case is approached from the best angle to give you better chances of higher compensation.
3. Experience in Handling Motorcycle Accident Cases
A Florida motorcycle accident attorney who has handled motorcycle accident cases before is more equipped to handle your case, including any surprises that may come up. Chris Crawford has represented motorcycle accident victims before and allowing him to handle your case is the surest way of getting top-notch representation. You can rest easy as he knows exactly what to do in the event that your motorcycle accident case takes an unexpected turn, something inexperienced motorcycle accident attorneys would struggle with.
4. Commitment to Your Case
Chris Crawford is fully invested in every case that he handles. His diligence in gathering evidence and leaving no stone unturned is unwavering. He fights for his clients' rights like they were his own family. He is available to answer your questions concerns and give you updates on the progress of your case. He is the one motorcycle accident lawyer in Florida that will furnish you with priceless legal representation, so you don't jeopardize your case.
When looking for a motorcycle accident attorney with the skills, experience, and commitment needed in handling and winning motorcycle accident cases, Chris Crawford should be your first choice. Being a fearless attorney who fights fiercely and has your six, you can rest easy and focus on getting your disrupted life back to normal.
Hire a Motorcycle Accident Lawyer in Pensacola, FL
If you or your loved one has been involved in a motorcycle accident and need a motorcycle accident attorney in Florida to handle the case, Chris Crawford is here to help. He will passionately defend your rights and is not afraid of going to trial. If you and your bike have been wrecked in a Florida motorcycle accident, attorney Chris Crawford wants you to call today and begin your ride to justice and healing.
The post A Florida Motorcycle Accident Attorney Takes Off the Gloves for Bikers appeared first on Crawford Law.