The high population and motorcycle-friendly roads greatly contribute to the high motorcycle registrations in Florida. However, this makes Florida a high-ranking state when it comes to motorcycle accidents as well. According to Traffic Safety Facts 2016, there were 34,439 fatal motorcycle accidents in the US with 5,286 motorcyclists dying in the process. Motorcycle accidents can result in injuries that may be lifelong. They may even result in a death like a recent accident involving an Alabama man who perished in a motorcycle crash. Due to the loss and suffering that victims experience, it is important to hire a Florida motorcycle accident lawyer. Your attorney will ensure your rights are protected and should be willing to go to trial to do so.
4 Common Causes of Motorcycle Accidents in Pensacola, Florida

As a motorcycle rider, you are expected to adhere to traffic rules and regulations. It is also important to wear the right riding gear while on the road. Despite all the safety measures put in place, motorcycle accidents can still occur. The following are 4 common causes of motorcycle accidents in Florida.
Driver Negligence
This happens when drivers of cars ignore traffic rules or are reckless when driving. It includes driving under the influence of alcohol or drugs. It often is caused by speeding and even driving while using the phone.
Poor Road Conditions
The presence of potholes or debris on the roads can cause motorcycle accidents. This usually occurs when riders or drivers try to avoid them. Weather conditions like Florida's heavy rains or fog can impair visibility and traction. Sudden strong winds often contribute to loss of balance while riding. Watch out for gusts on highways surrounded by wide-open farmland and especially on tall bridges.
Lane Splitting
Weaving through traffic can be dangerous and may result in motorcycle accidents. Also, changing lanes and maneuvering dangerously may result in collisions with other vehicles.
Mechanical Defects
Motorcycle parts may malfunction due to wear or tear. Sometimes, a manufacturer's error or defects can result in an accident. Faulty brakes, ill-fitting tires, and even badly made handlebars are examples of mechanical problems. These flaws can lead to tragic motorcycle accidents.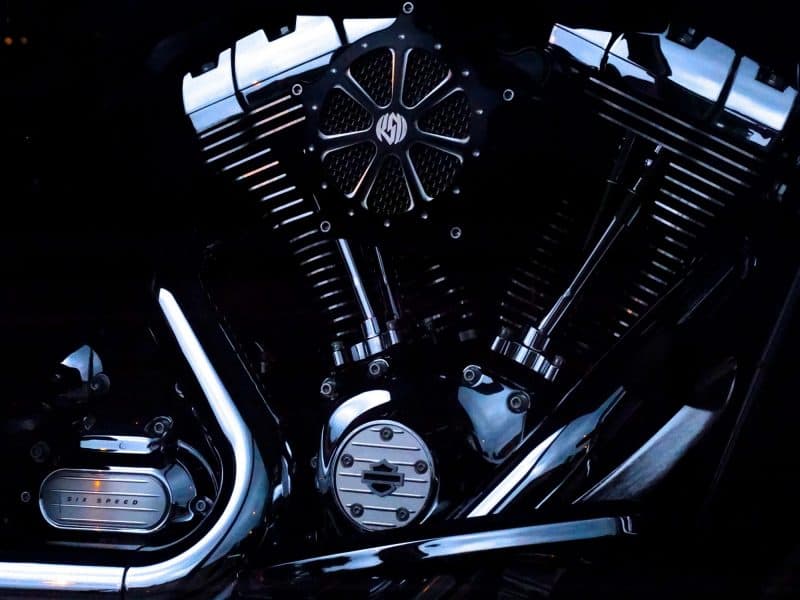 With these possibilities in mind, try to prevent accidents by following the traffic rules. Be sure to wear protective gear and perform regular maintenance on your bike. Motorcycle accidents are typically complex in nature. It is important to immediately speak to a Florida motorcycle accident lawyer for legal advice afterward. They can advise how to handle the situation, especially in the case of injuries or death.
What to Do If You've Been in a Motorcycle Accident in Florida
What you do immediately after a motorcycle accident will greatly impact the success of your case. Here's what you should do in response to a motorcycle accident.
Try to remain calm, find a safe spot and check for injuries.
Inform the police and do not leave the scene until they arrive.
Exchange the necessary information with the involved party. These include names, license numbers, license plate numbers, and insurance information.
If you can, interview the witnesses and note their observations. Obtain their contact information. You can also take pictures of the scene and record the circumstances surrounding the accident. Take note of the weather, road condition, and the events before and after the accident. You can have someone help you if you are in too much pain to do all these.
If you are injured, seek medical attention immediately. Since some injuries may not be noticeable until days after, be sure to follow up with a doctor. Keep track of your treatment details. Record all prescribed medications, expenses and time off from work due to injuries. These details will be used for future compensation purposes.
If you anticipate taking legal action, contact a motorcycle accident attorney in Florida for legal advice. This is especially important if you suffered injuries or are being falsely blamed for the accident. An attorney will assist you in filing for insurance claims and getting you justice.
Remember not to admit fault with the other involved party to avoid the risk of making incriminating remarks. Consult your Florida motorcycle accident lawyer before making any statements or decisions. You should stay relatively quiet concerning the accident. It is important not to jeopardize your case when you go to court.
Why It's Critical to Discuss Your Situation with a Motorcycle Accident Lawyer Pensacola, FL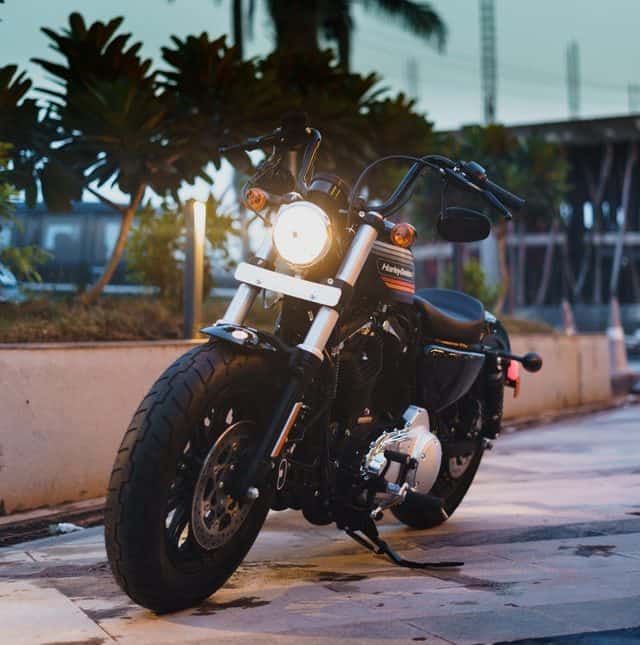 You need a competent motorcycle accident lawyer in Florida on your side. This is true whether you suffered multiple injuries, economic losses,  or mental trauma. It is also vital if there is a dispute about who is at fault. You don't have to struggle on your own with the aftermath of the accident. You can get all the assistance you need from Crawford Law. Here's why you should contact Crawford Law in Pensacola, FL to handle your motorcycle accident case and fight for your rights.
Experience in Going to Trial
When it comes to motorcycle accident cases, riders are bound to get the short end of the stick. With the Crawford Law team, you are assured of expertise and stellar representation. They have years of experience handling motorcycle accident cases. As such, you not only get a respected motorcycle accident attorney in Florida but one who is experienced in going to trial and winning to secure what you truly deserve.
An Impressive Track Record
The success history of your ideal Florida motorcycle lawyer should be clearly impressive if you want to get satisfactory results. The Crawford Law team prides itself on having won a myriad of personal injury cases, much to the satisfaction of its clients.  By engaging the Crawford Law team as your motorcycle accident lawyer in Florida, you can be confident your case is on its way to becoming another success story.
Dedication to Your Case
Most attorneys back out of cases when they realize it requires too much effort, such as gathering evidence and determining liability. Also, since taking the case to court may take time, most Florida motorcycle accident lawyers opt instead for an out of court settlement. Crawford Law treats every motorcycle accident case with the seriousness and respect it deserves. The lawyers go to great lengths to ensure that your case is concluded successfully. They will perform as quickly as possible while targeting the full compensation amount needed to facilitate your recovery.
Cost-Effective Services
Every Crawford Law motorcycle accident attorney in Florida believes every client deserves having their rights protected at all costs. This fact is regardless of their financial situation. As such, you get a free consultation with your Crawford Law Florida motorcycle accident lawyer to determine the direction of your case. You can ask about how long it will take and how much your case is worth so that you can make informed decisions. Crawford Law services are competitively priced so that you get value for your money.
An Opportunity to Focus Solely on Recovery
You don't have to worry about what you need to do after the accident. With a motorcycle accident lawyer in Florida like a Crawford Law attorney, you will be in great hands. Whether it is filing your insurance claims, gathering evidence for your case or going against the guilty party in court, your lawyer has you covered. What's more, you get updates about the progress of your case as well as prompt responses to your concerns. This way, you can be at peace and focus solely on recovery and bringing your disrupted life and routine back to normal.
Crawford is Here to Help!

In case of an accident, you are entitled to damages depending on the circumstances surrounding the incident. If you are in need of a competent and reliable motorcycle accident lawyer in Florida, Crawford Law is here to help. Contact us today for a free consultation and start your journey towards compensation and recovery.
The post A Florida Motorcycle Accident Lawyer that Actually Goes to Trial appeared first on Crawford Law.